Biography
Georges Guinot was born on the 1st of March 1938 in Paris. His mother was from Normandy and his father was from the Correze region in the center of France. Georges Guinot lived and painted in Paris.
As a child he painted tanks and soldiers who came to liberate France. At 20 years of age he was called up to fight in Algeria: a painful initiation, a first taste of being an impostor. On his return he started dentistry studies.
When his father died in 1966 he switched abruptly for an artistic career to which he dedicated his whole life. Self taught, his work would consist of monumental art and easel paintings.

He moved in 1970 to a studio within a city of artists in the passage Ricaut in the 13th "arrondissement"(district) of Paris. He surrounded himself with other painters such as Michel Aubert, Jacques Le Marechal, Charles Pierre Humbert as well as the sculptor Vincent Batbedat. It is on this site that from this time all his paintings were realised, nearly 500 canvasses.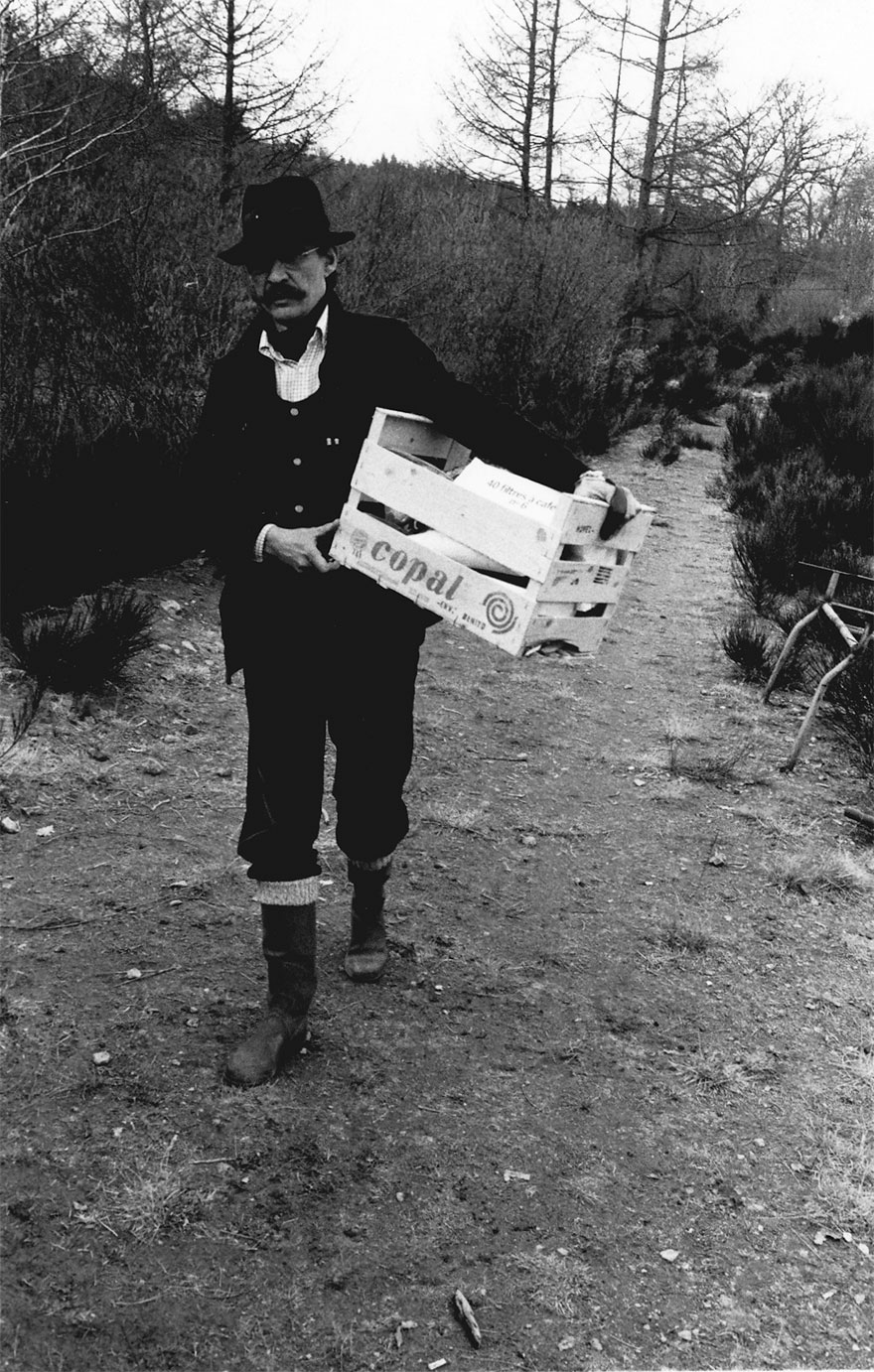 His first period was abstract, crowd movements in Manifestation en mai 68, politically committed painting when he supported Algeria's fight for independence: Hommage au peuple Algérien, (Hommage to the Algerian people) (1969), and Vietnam's: Soutien au Vietnam en guerre, mort à l'impérialisme (Support to a warring Vietnam, death to imperialism), a large poliptich made in 1971. His paintings included nudes, coitus, and rugby scrums; those painting were the subject of a retrospective exhibition in the "Palais des Arts et de la culture de Brest" in 1981. Suite sur un blanc exhibited in the "salon des réalites nouvelles" was acquired by the Museum of the City of Paris in 1973.
The year 1976 was for him a turning point towards figurative art. His numerous journeys to the Hoggar, to Venice, to Croatia, to the Gers "departement"(county), and to see the bullfights of the south west region of France; all this became a source of his inspiration. From these journeys he brought back many sketchbooks which were turned into paintings; he worked by creating series of paintings : the series of the Voyage au Hoggar (journey to the Hoggar) was exhibited in the Fiac ("Foire international d'art contemporain") in1984 in the Michele Broutta's gallery.
He also made a series of seven large tapestries produced by the Plasse-Lecaisne workshop, an ornamental tiling in Carrare marble for the university hospital of the Kremlin-Bicetre in Paris and a ceiling (a polyptich, oil painting on a 75m2 canvas) for the Hotel Dieu Hospital in Paris.
He died in Bordeaux on the 23 July 1993 at the age of 55. He is resting in the family vault in Egletons in Correze..