The interiors of cafés
In every town there is always a cafe to which you always come back to.
In Venice it is the Cafe Florian on St Marc square,
in Brioude it is the Cafe de l'Univers,
in Chichilianne in the Vercors it is the Cafe-lounge of the Hôtel de la Passières.
Café Florian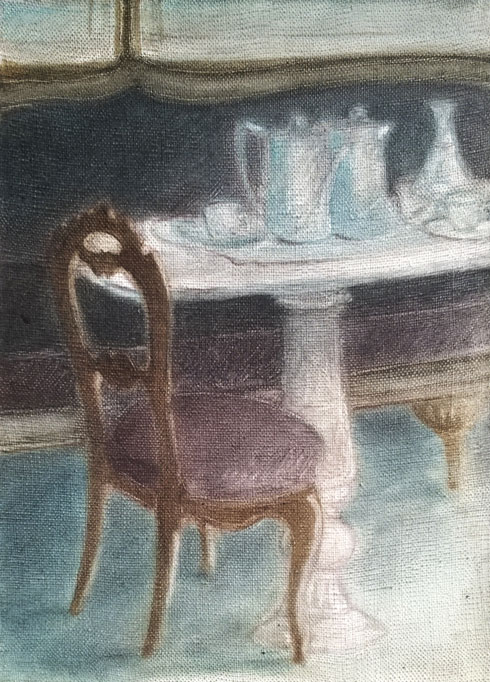 During his first visit in the Florian in 1987 he captured the interior just at the time when nobody was around, he concentrated on objects: a carafe, cups laid out on a marble table, then coming back a few years later when the clients were around.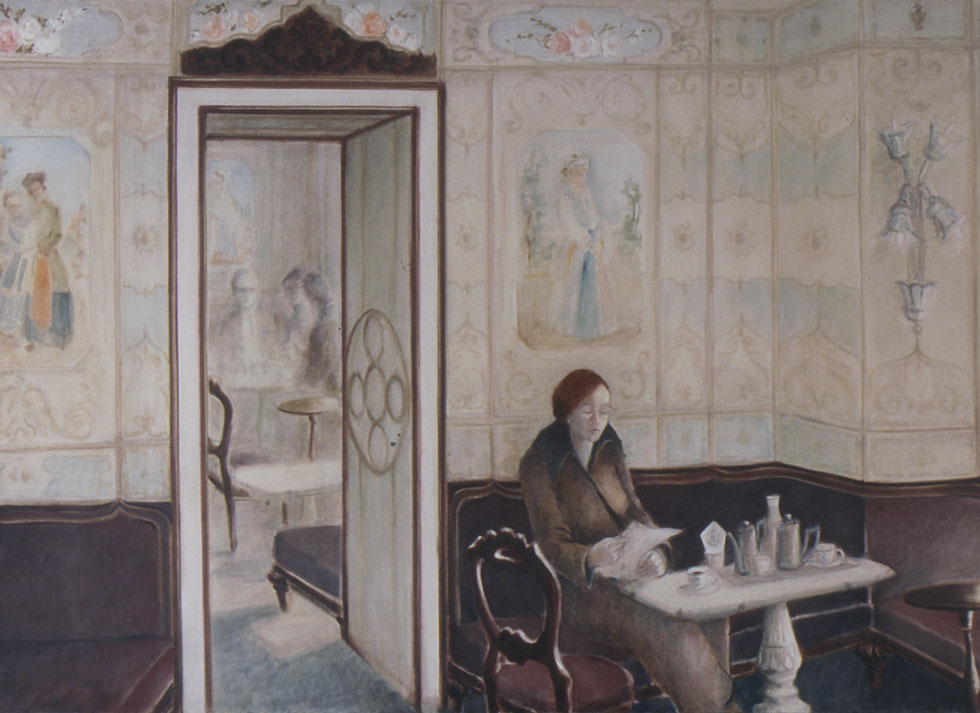 Café de l'Univers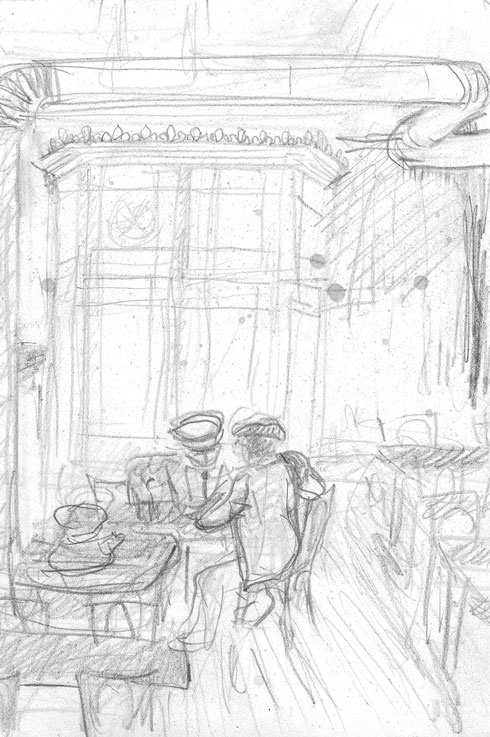 He pushes the door of the Cafe de l'Univers on the 30 March 1991, he settles down and straight away draws with fast strokes what he sees: an old fashion Cafe of the center of France, the discussions at the counter, a game of belote, a customer in his "charantaises" (locally made slippers).